Joshua Tree
Visitors come to the High Desert for its unique landscape, culture, and recreational opportunities, as well as for the weather - hot and dry summers and mild winters at our high altitude.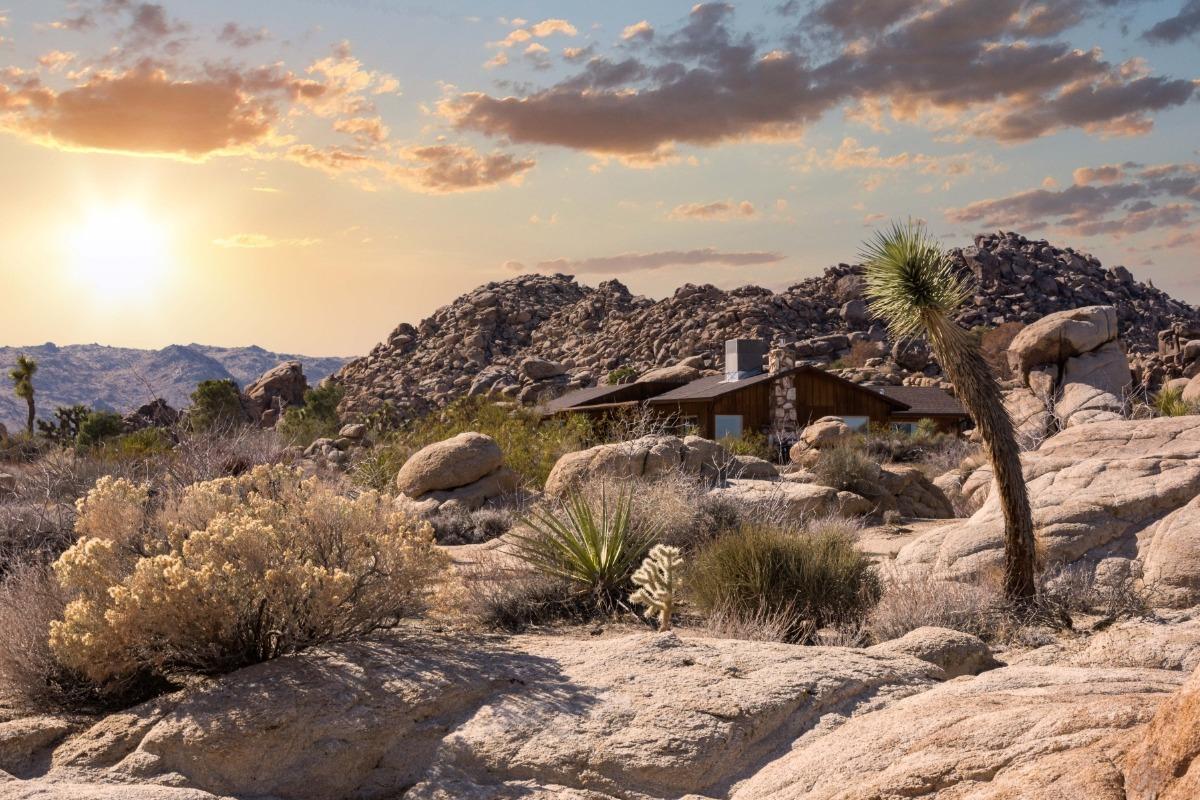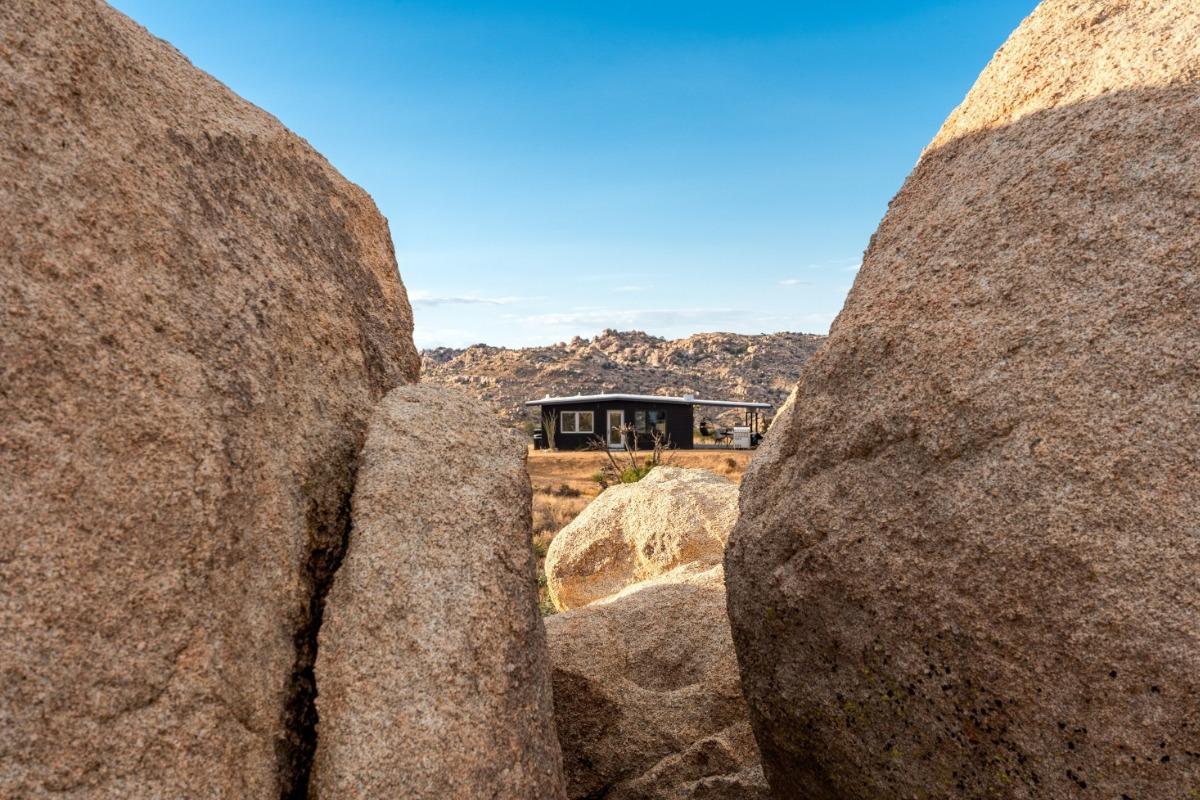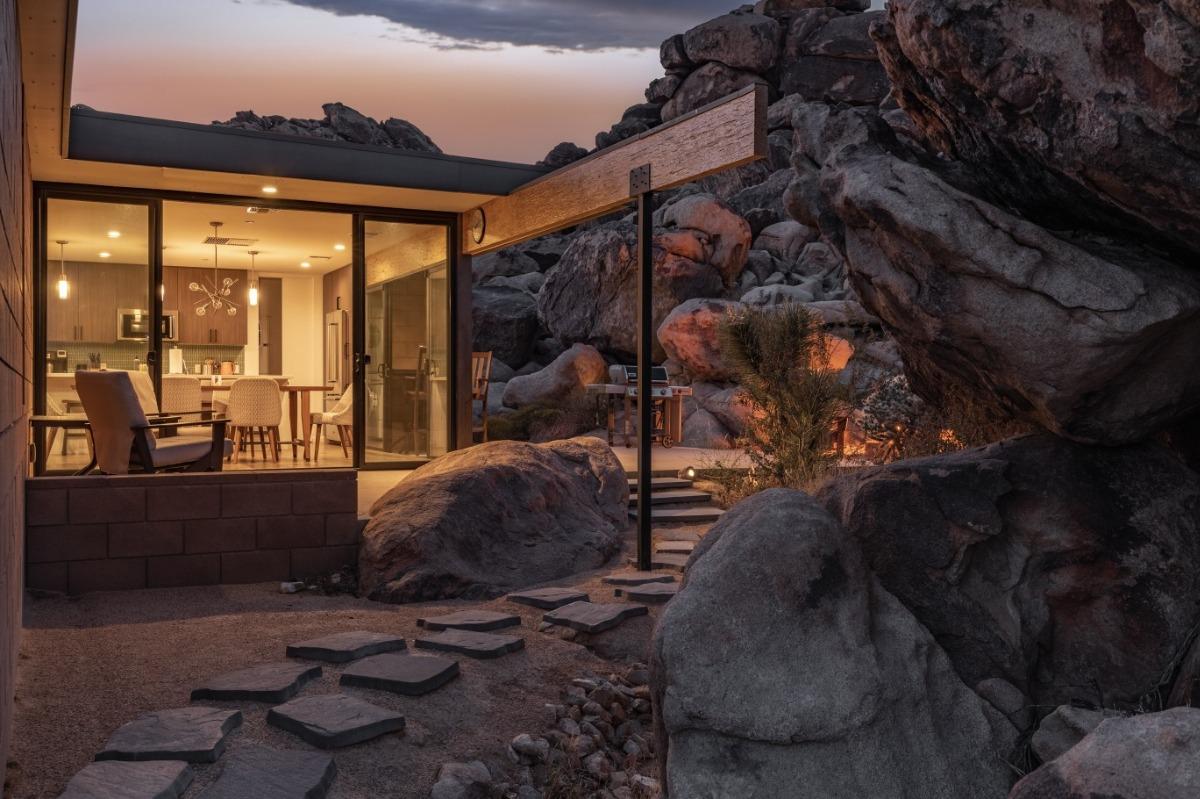 The Homestead Modern portfolio is about a 40 minute drive from the Palm Springs International Airport and covers a 20-mile radius adjacent to Joshua Tree National Park and includes Flamingo Heights, Pioneertown, Morongo Valley, Yucca Valley, and of course Joshua Tree.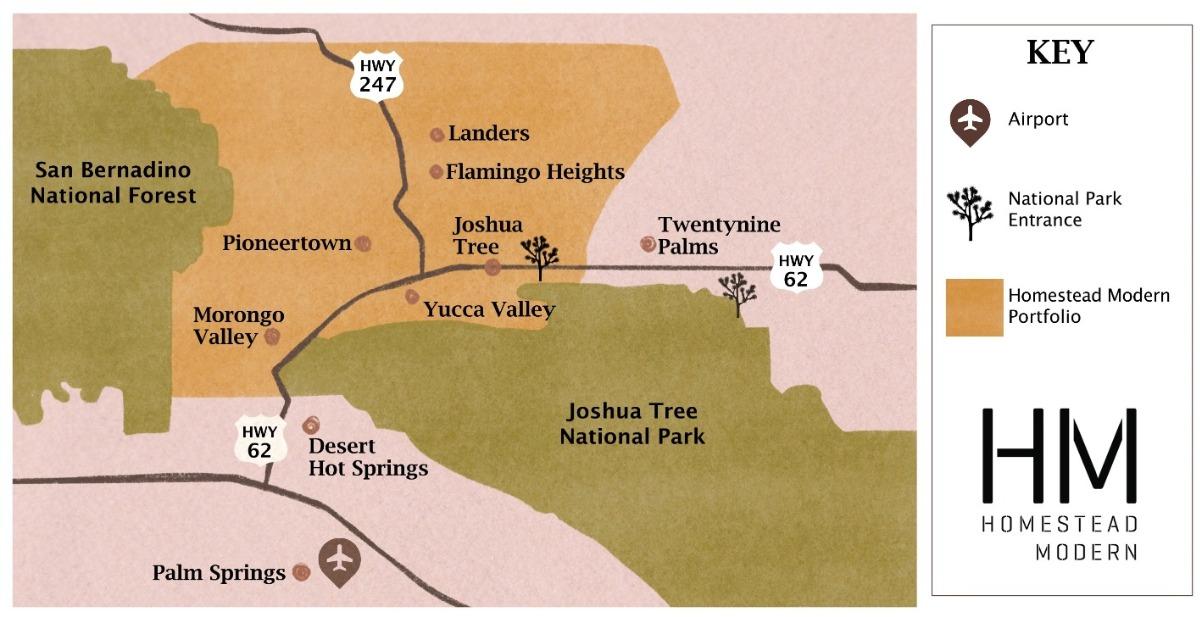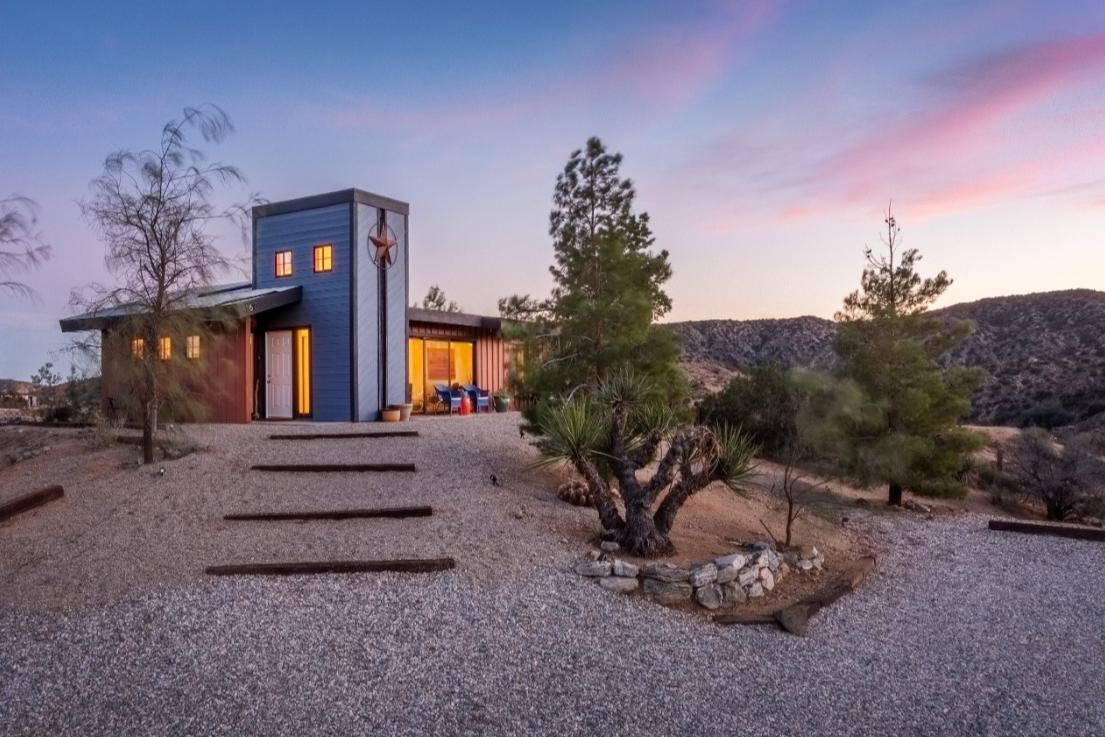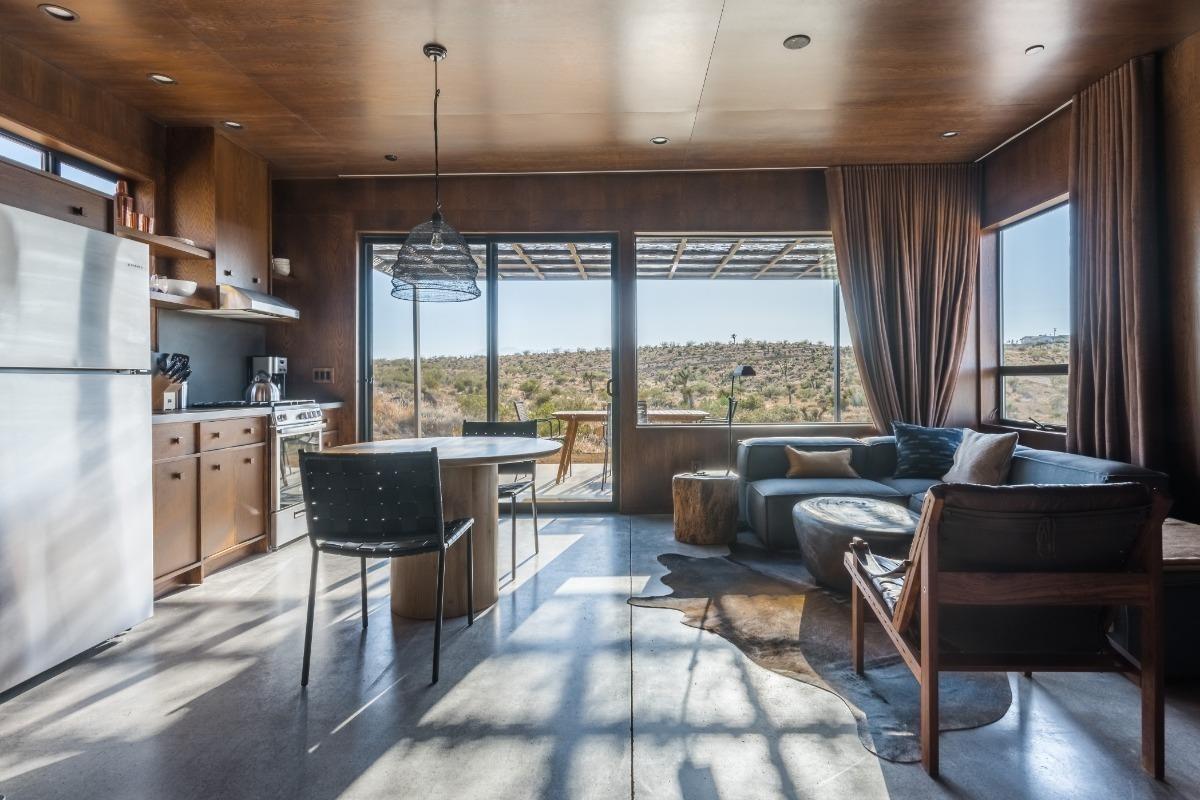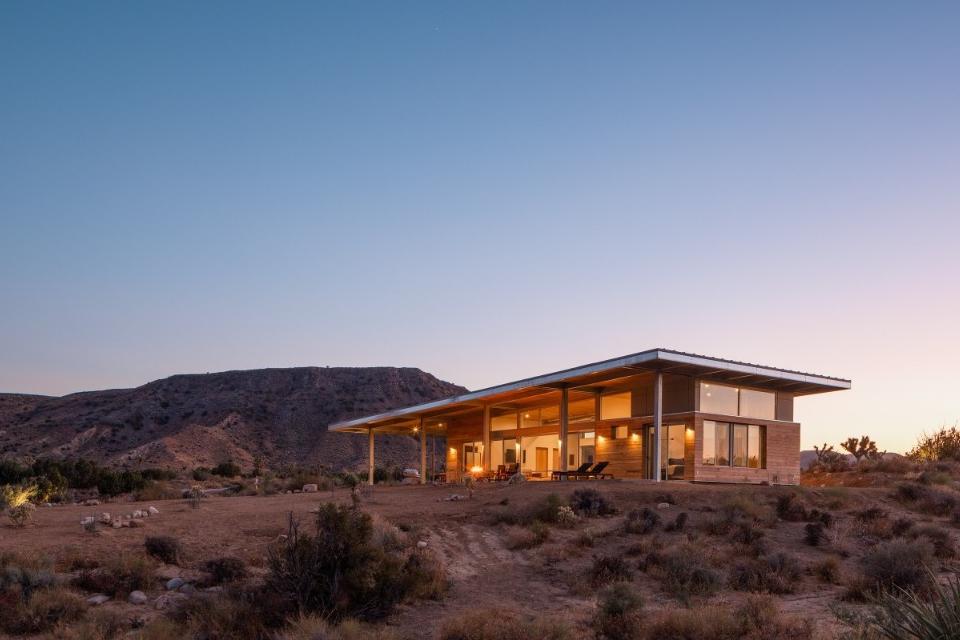 Need help navigating the high desert?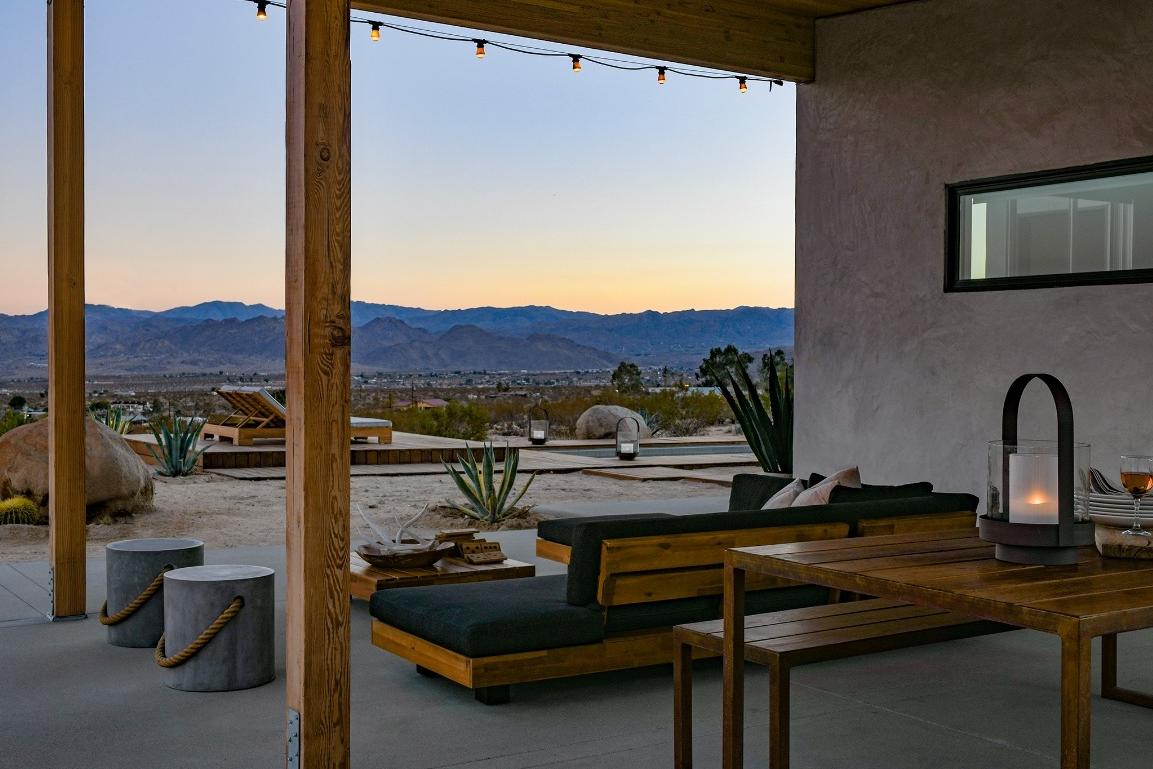 800,000 acres of mystical beauty - Joshua Tree National Park is one of the world's most incredible natural desert treasures. Sweeping, grand in scale and populated by granite monoliths and voluptuous rock and boulder formations. This quiet land, conducive to meditation and roaming, was carved by extremes in climate - wind, rain and an ever-present, relentless sun. Diverse forms of plant life are found everywhere, but none as unique or prevalent as the park's namesake: the Joshua tree, standing majestically across the vast topography.
In the mountains of California, above the Mojave lies a plateau overlooking the desert, sloping to the East, facing the morning sun, into the West where San Gorgonio's snow-capped peak reflects the glow of the setting sun. Here, The Institute of Mentalphysics is planning and building its city. Moved by a sense of the tranquil nobility and eternal beauty of the desert, I have planned, not a city of asphalt, paving and steel, or of tight mechanical grid and congested living barracks [but] a city of the Desert, spacious, free-sweeping; its broad floor carpeted by myriads of desert blossoms; its residents dwelling at peace, and sharing with the soil, sky, and trees, their joy of living, its centuries old Joshua trees standing like sentinels above its homes.
Lloyd Wright